Grammy's Farm
An Urban Micro-Farm to Model Sustainable Living

(Site and farm under development)
Now part of Transistion House study project.
"One way to envision a sustainable city (or world) is to imagine a sustainable household, then imagine more than one. Imagining a sustainable household, one dependent on no non-sustainable imports, is, however, merely a thing of the mind. Having a vision is a starting point, but of more interest would be creating such a household and living in it."
**See critter pics on our farm's Facebook Page**

The Farm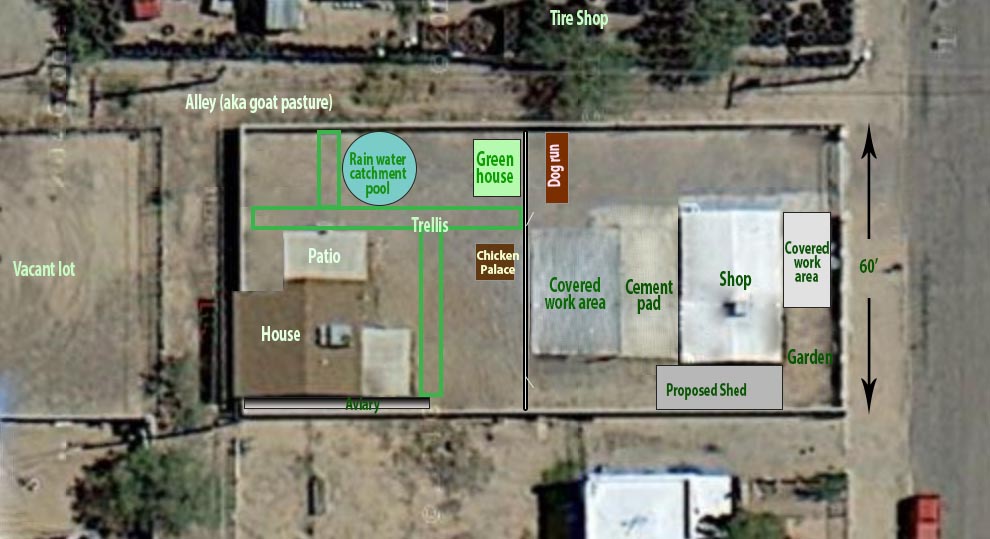 We have plans for the one bedroom farmhouse to eventually be off-grid, so visitors can find out if "farm living is the life" for them. Located in Tucson with bus service less than a block away. Rual living, with goats, chickens, ducks, fish, worms, et.al., in the midst of the Big City.
As the urban homestead is under development, farmhands are needed. We recently purchased a home less than a mile away and offer a room in the house and family style meals to WWOOFers.
Grammy's Farm is zoned commercial, and chickens, ducks, rabbits, and goats are permitted (and we have them now). Improvements needed include caretaking of soil, water resources, plants, and animals, along with some light construction.
Room for tents and RV/trailer parking (but no hook-ups) is available, so going solar would be a good idea. We are in the process of taking the farm entirely "Off-grid in the City," a likely ebook and website title.
We have a vision. We invision a non-profit educational facility for school outings, family activities, petting 'zoo', and eventually an outdoor neighborhood party place (birthdays, etc.). If your vision is consiliant with ours, consider coming on by and staying a while.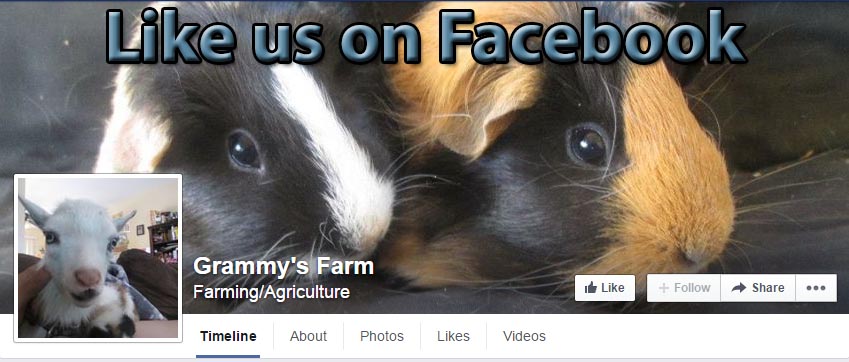 GrammysMicroFarm